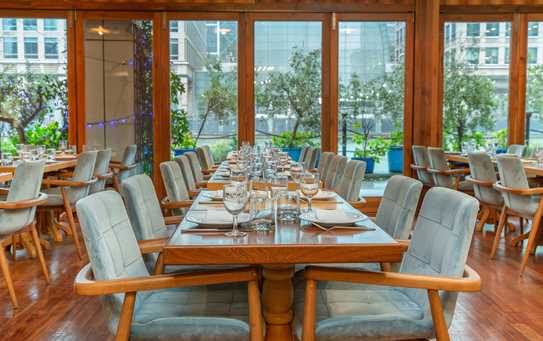 Turkish & Mediterranean Cuisine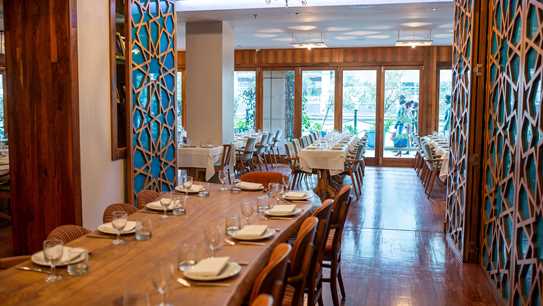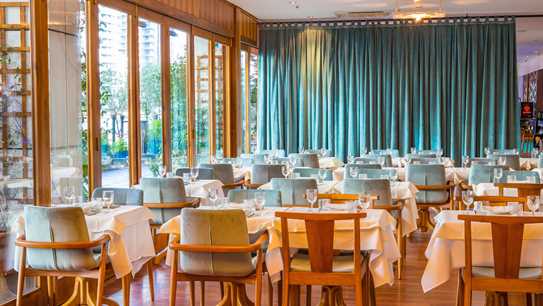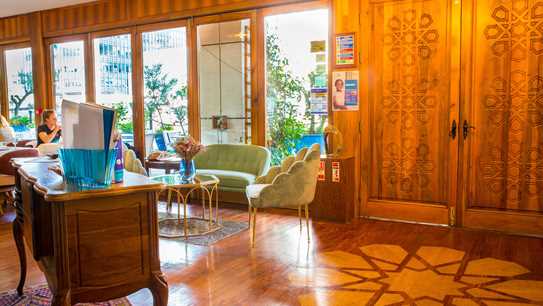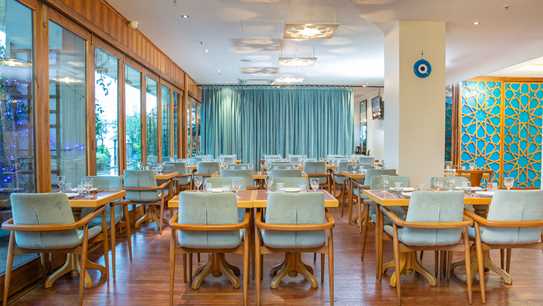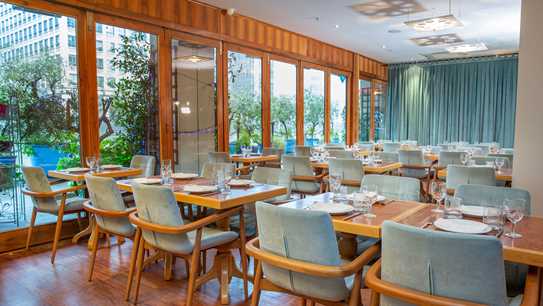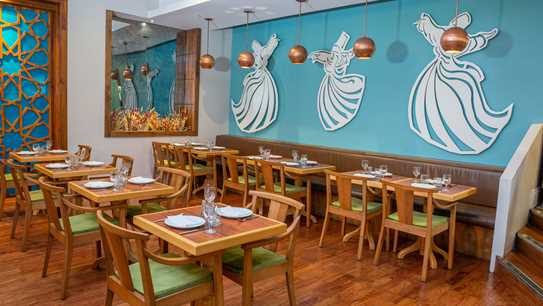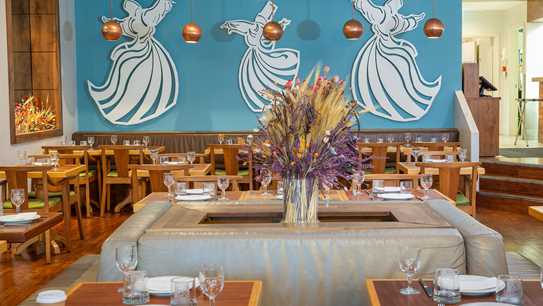 Enjoy a blend of modern and classic Eastern Mediterranean cuisine of Anatolia in the heart of the Docklands at Canary Wharf.
Spectacularly sat by the river, imagine yourself on the Bosphorus while sampling a vast array of dishes all specially prepared by our expert Turkish chefs.
Hazev is an exclusive collaboration between the experienced Tas and Haz Restaurant Groups, offering customers a choice of our relaxed café, modern restaurant and stylish bar well stocked with a selection of spirits, highly regarded Turkish wines and our traditional drink, Raki.
Hazev is open 7 days a week, for breakfast, lunch and dinner.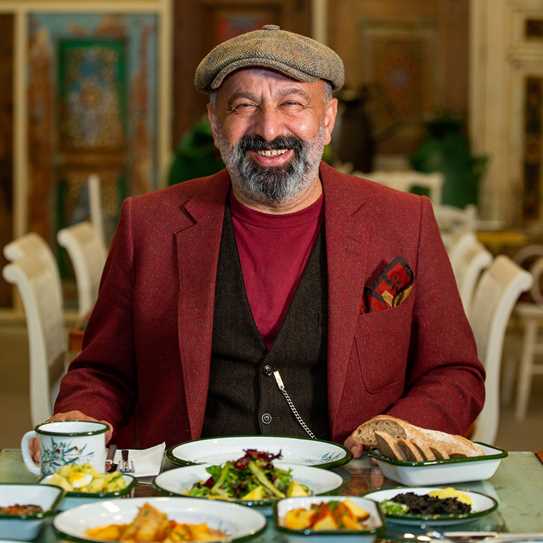 Our founder, Onder Sahan, CEO of the Tas Restaurant Group, opened his first restaurant on The Cut in 1999.
His passion for food preparation was apparent from the outset and his varied dishes and distinctive recipes were instantaneously greeted with excellent reviews.
In the last 20 years, he has opened a further eight venues throughout Central London, all of which have maintained the same high standards and been met with similar enthusiasm.
Over a career spanning 27 years, Onder Sahan has developed a unique style of his own. The meals remain true to their Turkish origins, however, they are lighter, more modern versions of the rich cuisine that the country is renowned for. Fresh seasonal ingredients, distinct aromatic spices, and harmonious flavors are his trademarks, with all of his dishes impeccably cooked and beautifully presented.
Over the years he has maintained his passion for cooking and has received many accolades along the way.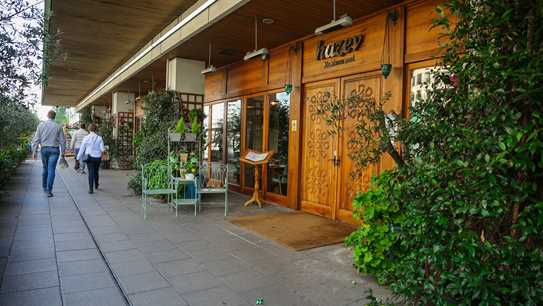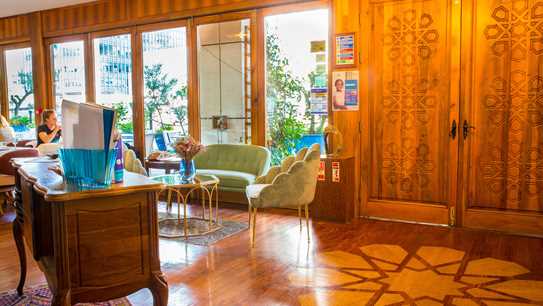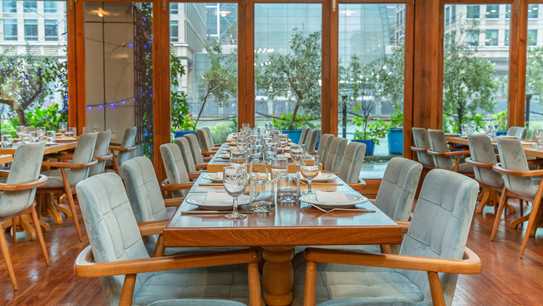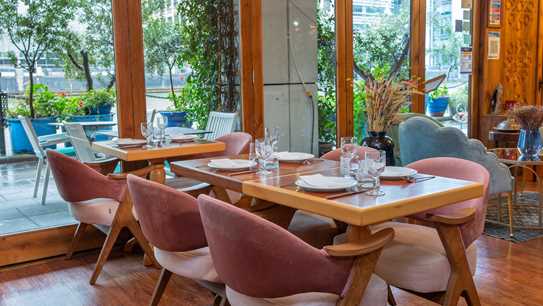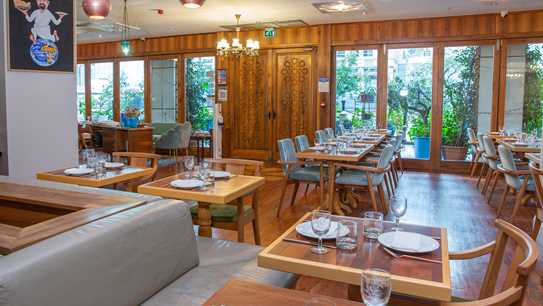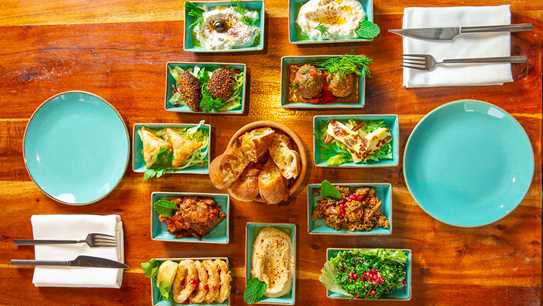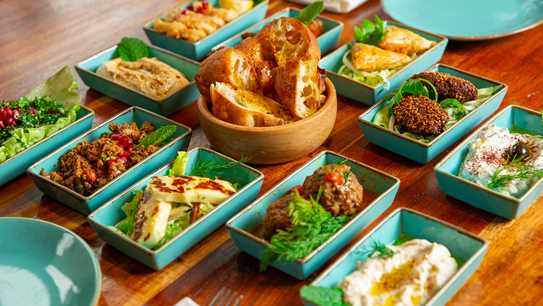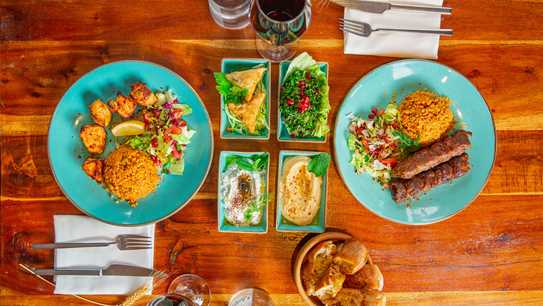 Hazev Restaurant
Holiday feels – right in the heart of the financial district of Canary Wharf.
Situated on the riverside, Hazev Restaurant is an oasis just moments away from reality.
Deriving from the Turkish words 'haz' meaning enjoyment, and 'ev' meaning home, Hazev is the perfect combination of the two restaurant groups Tas and Haz. With over 20 years of combined experience, Hazev offers you the flawless amalgamation of the authentic Anatolian dining experience and the lavish scenery that comes with it.
Our award-winning chefs have designed a menu that will leave you wanting more. Using the finest ingredients, you can take your pick from; a healthy meze selection, succulent seafood, meaty options charcoal-grilled to your taste and with plenty to choose from our vegetarian and vegan options. 
Having our very own in-house pastry chef means that you are able to indulge in an assortment of desserts such as timeless favourites like Baklava and Kunafa.
Our versatile restaurant with its outdoor seating area offers you more than just a unique dining experience.
With the large capacity, including a private dining room, Hazev is prepared to cater for any event and party. Whether you are looking to host a birthday party, business dinner or simply have an intimate romantic dining experience, Hazev can design a set menu specifically suited for your needs.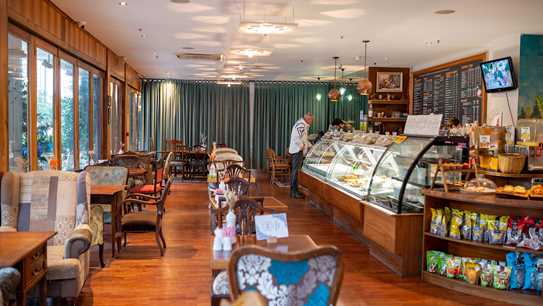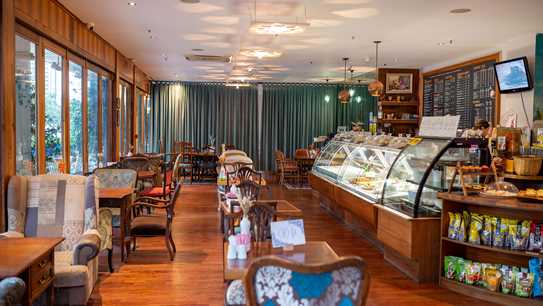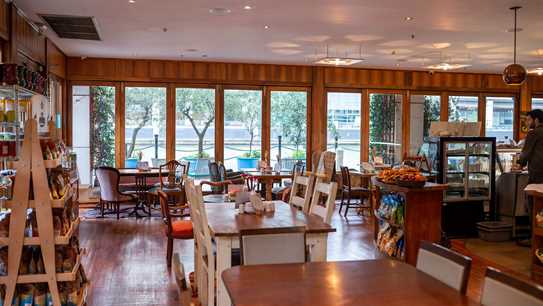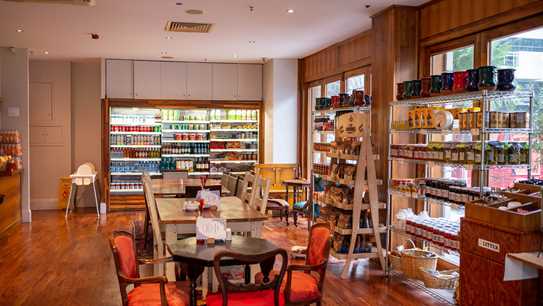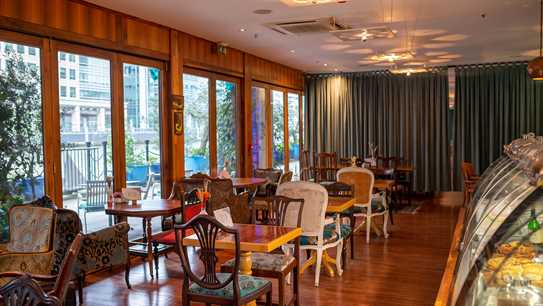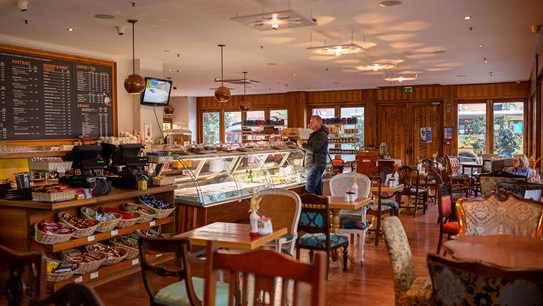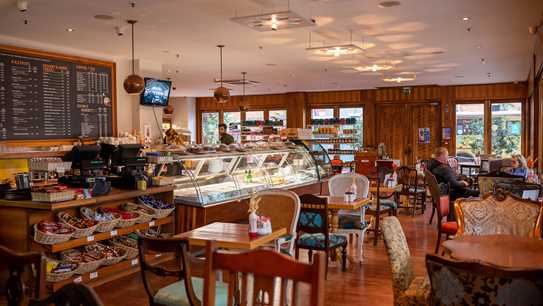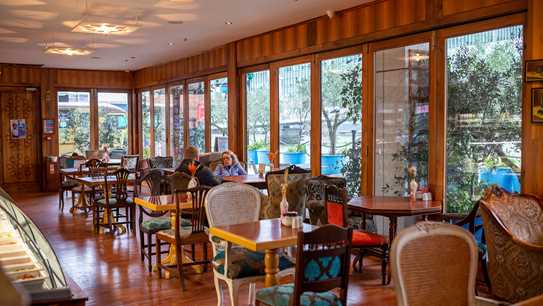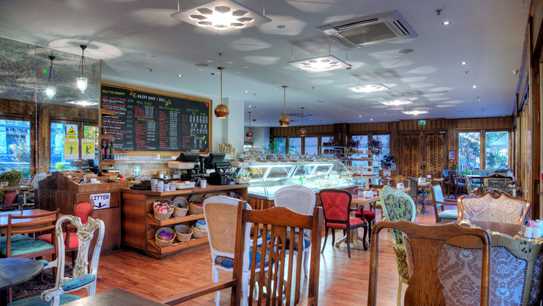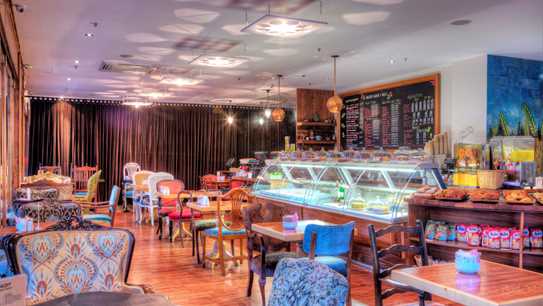 Hazev Café
Our café with the capacity of 50 people, is open from 7am everyday and makes a great place for early morning meetings. Tea and coffee play an important part in Turkish culture and have always been at the heart of political and social interaction. We serve a varied selection of herbal and traditional teas as well as Turkish and Barista style coffee. Enjoy the classic Turkish breakfast of olives, cheese, salad, bread, jam and honey or try one of our mouthwatering pastries handmade at Hazev by our very own in-house pastry chef.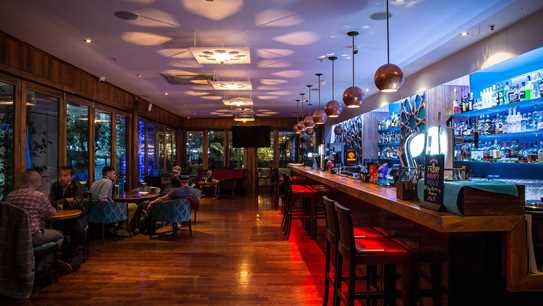 Hazev Bar
Our bar is the perfect venue for private parties, catering for up to 100 guests for any event or celebration. The Hazev Bar is open from 12pm to 11.30pm, Monday to Fridays and 12pm to 10.00pm on weekends.